Looking for somewhere to elope on Vancouver Island?
Although it's been heartbreaking seeing all the weddings that have been cancelled as a result of the pandemic, there have been a few positives. One big trend I've noticed that I LOVE is more and more couples are choosing to elope here on beautiful Vancouver Island. These aren't your classic courthouse elopements; they are making it a big experience and an awesome honeymoon all in one. If you are planning an elopement on Vancouver Island, here are a few locations to consider for this big adventure: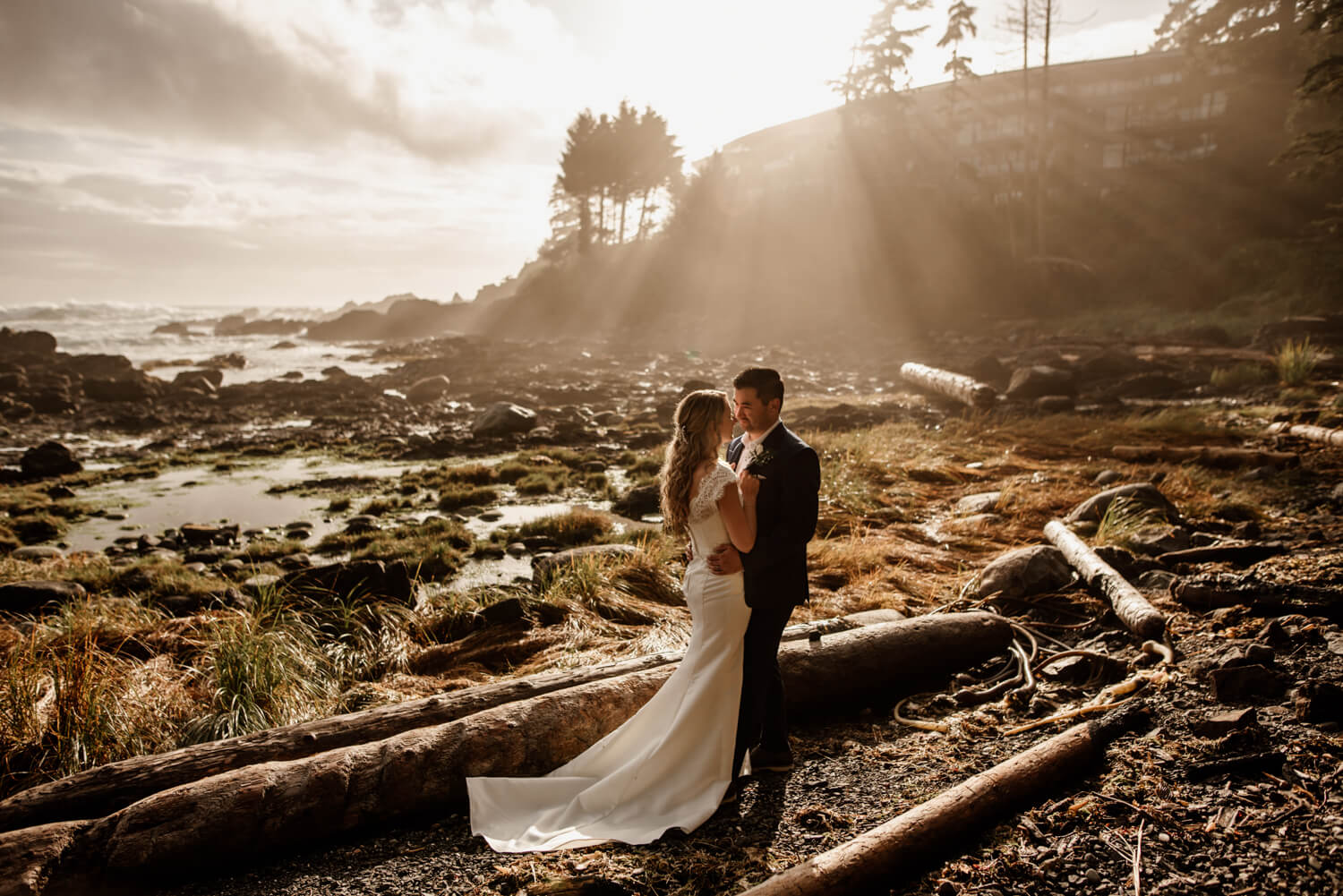 Tofino always pops up on blog posts like this one. I mean, of course it does; it's gorgeous! However, I wanted to highlight nearby Ucluelet instead. Although it's just as magical, it's a little less busy than Tofino (which has gotten increasingly popular and more expensive throughout the pandemic). There are wild rocky shorelines with massive waves, lush green forests everywhere, and tons of beautiful backdrops for your elopement.
I love the Wild Pacific Trail in Ucluelet and have photographed several elopements, as well as engagement sessions, in the area. The Black Rock Oceanfront Resort backs right onto the Wild Pacific Trail, so you could stay there (and even have the elopement ceremony there too), and then head out to the trail for some magical portraits. It's not a far walk which is nice when you're wearing full wedding attire! If you love golden hour photos, this is the place to be. The lighting is always  dramatic, even on cloudy evenings. You can finish off the day with a delicious dinner at the restaurant, or rent a room for a private meal. If you want to stay somewhere luxurious, but also be close to nature, this is it.
Check out these two weddings from Black Rock Resort for more inspiration:
Ucluelet Intimate Wedding at the Black Rock Resort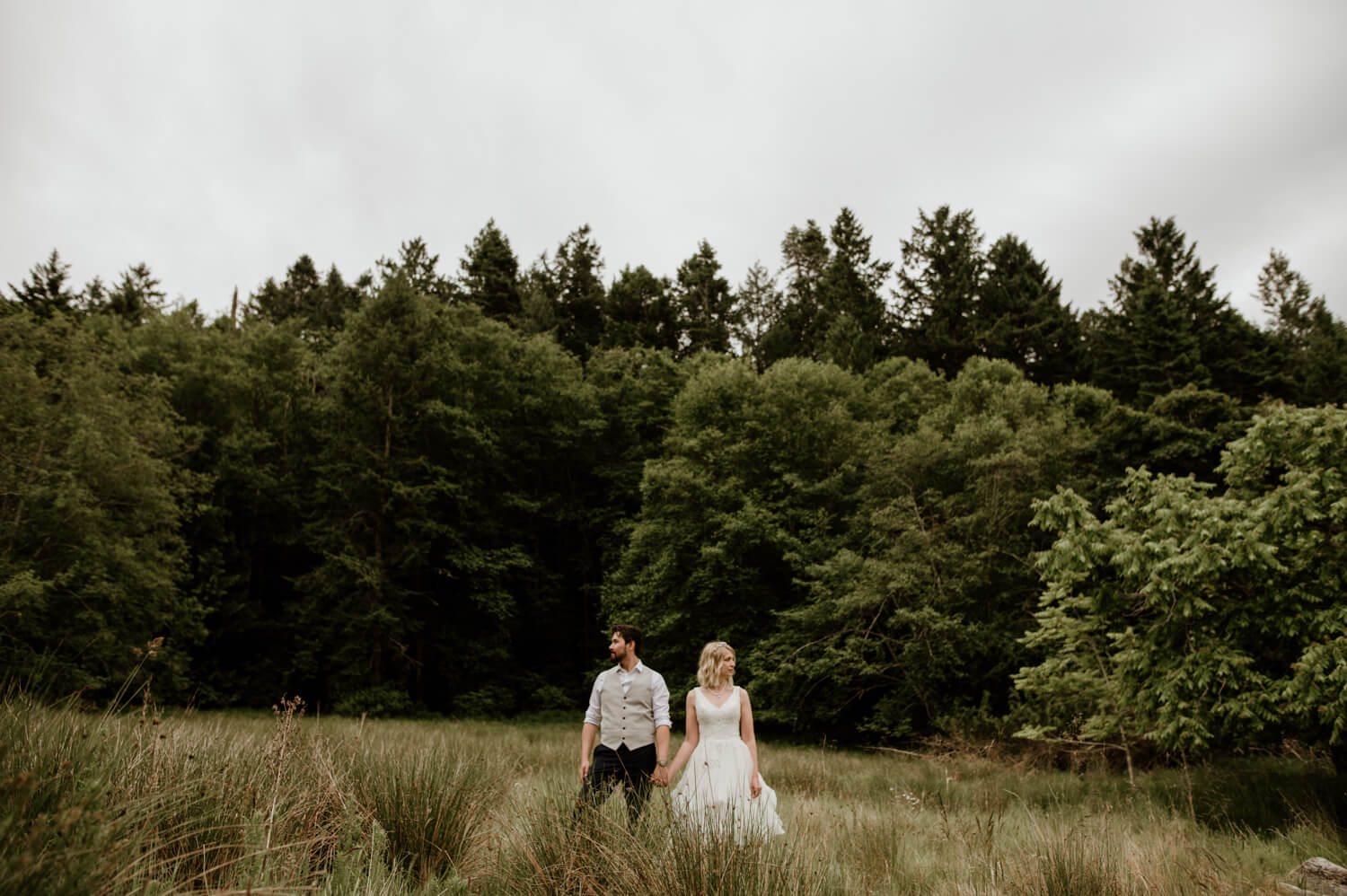 Although not exactly a part of Vancouver Island, the Gulf Islands have so many unique locations for intimate weddings and elopements. I've shot elopements on Salt Spring Island and Pender Island, and have explored the others on camping trips. Each island has its own vibe and surprisingly different scenery despite being close together. 
Check out this intimate wedding on Pender Island below. The bride and groom rented their favourite vacation rental and hosted their 10 closest family and friends. They actually got engaged there and have stayed there on many trips to Pender, so it was a special place. After a ceremony on the waterfront, we took their portraits at Roesland, part of the Gulf Islands National Park Reserve. After a dinner on the cabin's deck, they did a paddle board processional around the bay in lieu of a first dance. When you're eloping, you truly make the day your own! 
Check out more of their day here: Pender Island Intimate Wedding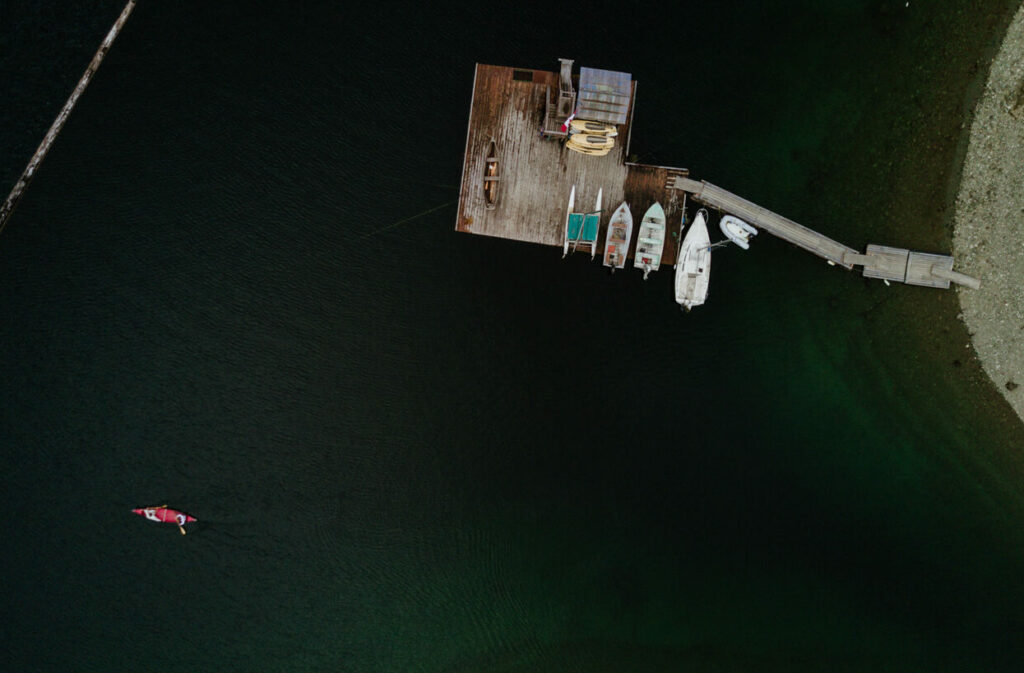 If you're an adventurous couple, Strathcona Park Lodge is the perfect venue for you. Located about 35 minutes west of Campbell River, this area is, to me, quintessential Vancouver Island. It's located on Upper Campbell Lake and is right at the edge of Strathcona Provincial Park, so you can spend your honeymoon hiking, paddling, and camping.
I've photographed a "traditional" wedding here (they have a barn-style reception hall to accommodate large groups), but I also recently shot an elopement here. Every corner of this property is breathtaking, but there are many scenic locations nearby. For example, Myra Falls would make for a unique ceremony site or portrait location! 
Check out this intimate wedding: Strathcona Park Lodge Wedding
4. Vancouver Island Helicopter Elopement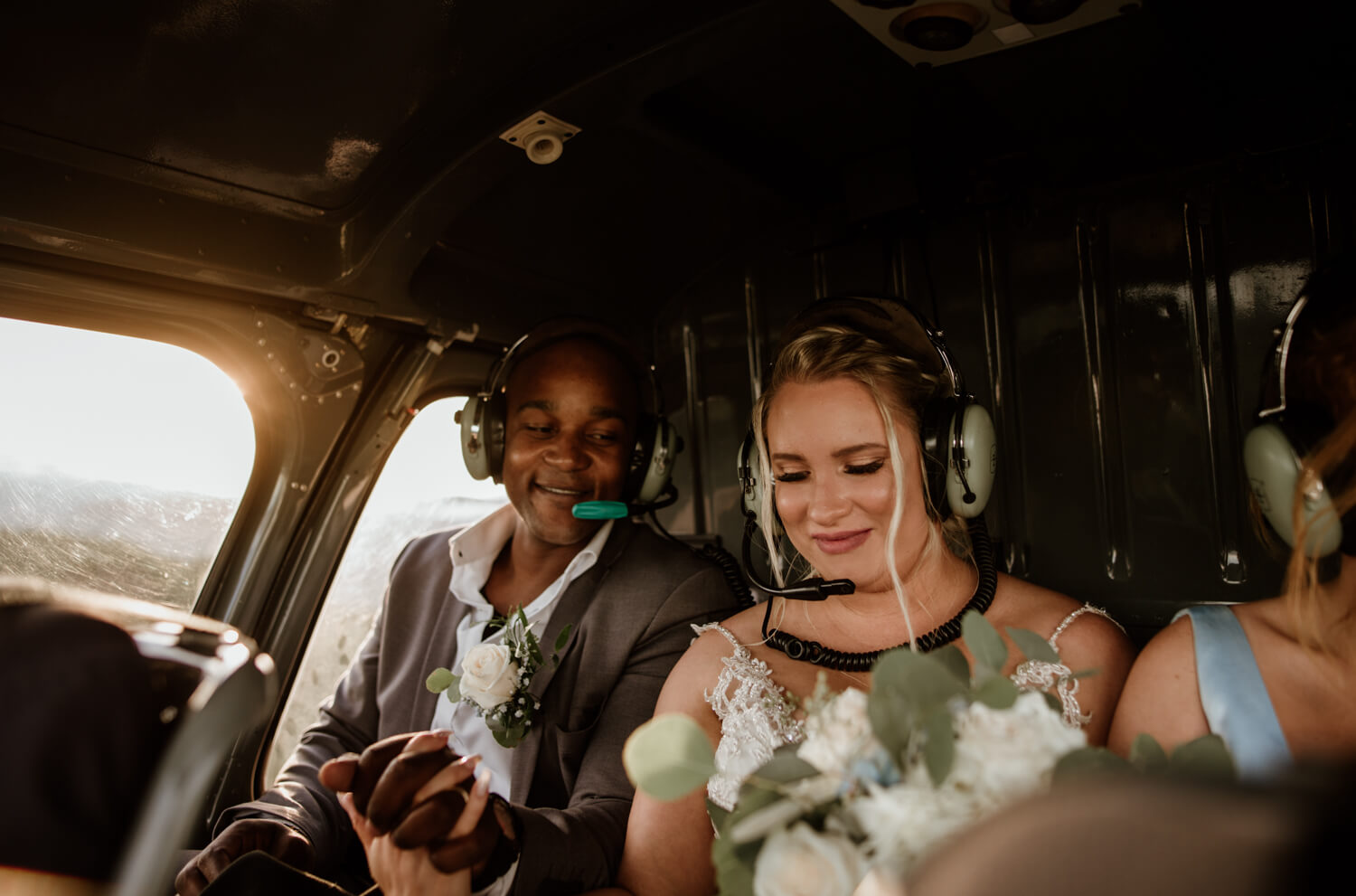 I love that Vancouver Island is a relatively quiet destination to get married, but if you want to ensure that you have your ceremony spot all to yourselves, a helicopter elopement is the way to go. Photographing Erica and Jeff's helicopter wedding out of Campbell River was one of the most incredible experiences I've ever had, so I can imagine if you're the ones actually getting married it would be extra amazing! We flew with West Coast Helicopters from Campbell River to a private, secluded beach on the gorgeous Discovery Passage. We even saw dolphins on the way back, from above! It was an unforgettable experience and made for some very unique photos. 
You'll probably need to be adaptable if you choose a helicopter elopement; the weather and even bugs can change where and if you can go. If you're willing to go with the flow this could be a great adventurous option for your elopement! There are many other helicopter companies on the Island who offer wedding packages. A helicopter ride out of Tofino would be a great option too (via Atleo Air).
Check out Erica and Jeff's photos here: Helicopter Elopement in Campbell River
5. North Vancouver Island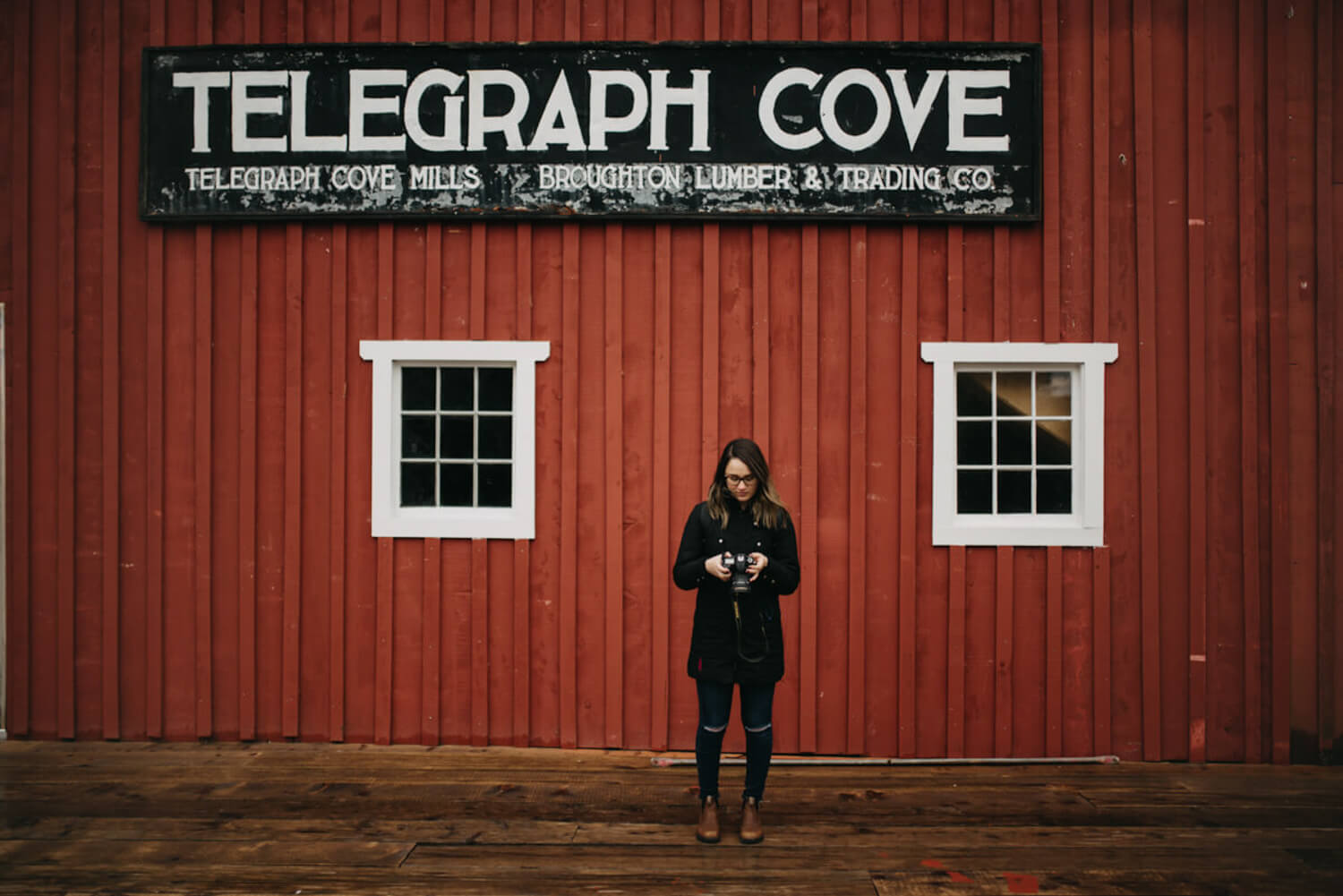 I have yet to actually photograph a wedding north of Campbell River, but north Vancouver Island is my favourite place to explore in my free time. Although I've done several camping trips up to the Telegraph Cove area, I know I've barely scraped the surface and there's so much more to explore. 
Telegraph Cove is a quaint and colourful little town located a little over two hours from Campbell River. The drive up is gorgeous year round (I once made my fiancé drive with me in the snow in February, and it was stunning). You could take your portraits on the docks and you can even rent the whale museum for a reception if you're having guests. As a whale-obsessed person, I strongly considered it for my own wedding. 
If you wanted to go further north, you could do a (super adventurous) elopement at Cape Scott Provincial Park.
A North Vancouver Island elopement or wedding is on my bucket list, so if you're looking for a photographer I would love to hear from you. In general, if you're looking to elope on Vancouver Island at any of these spots or are looking for more ideas, send me a message and we can chat more!
Thanks for checking out this blog post! If you're interested in booking me for your wedding, elopement, or a session, send me a message here. I will most likely do a happy dance when I receive your inquiry!