Katelyn and Remy's Intimate Vancouver Island Elopement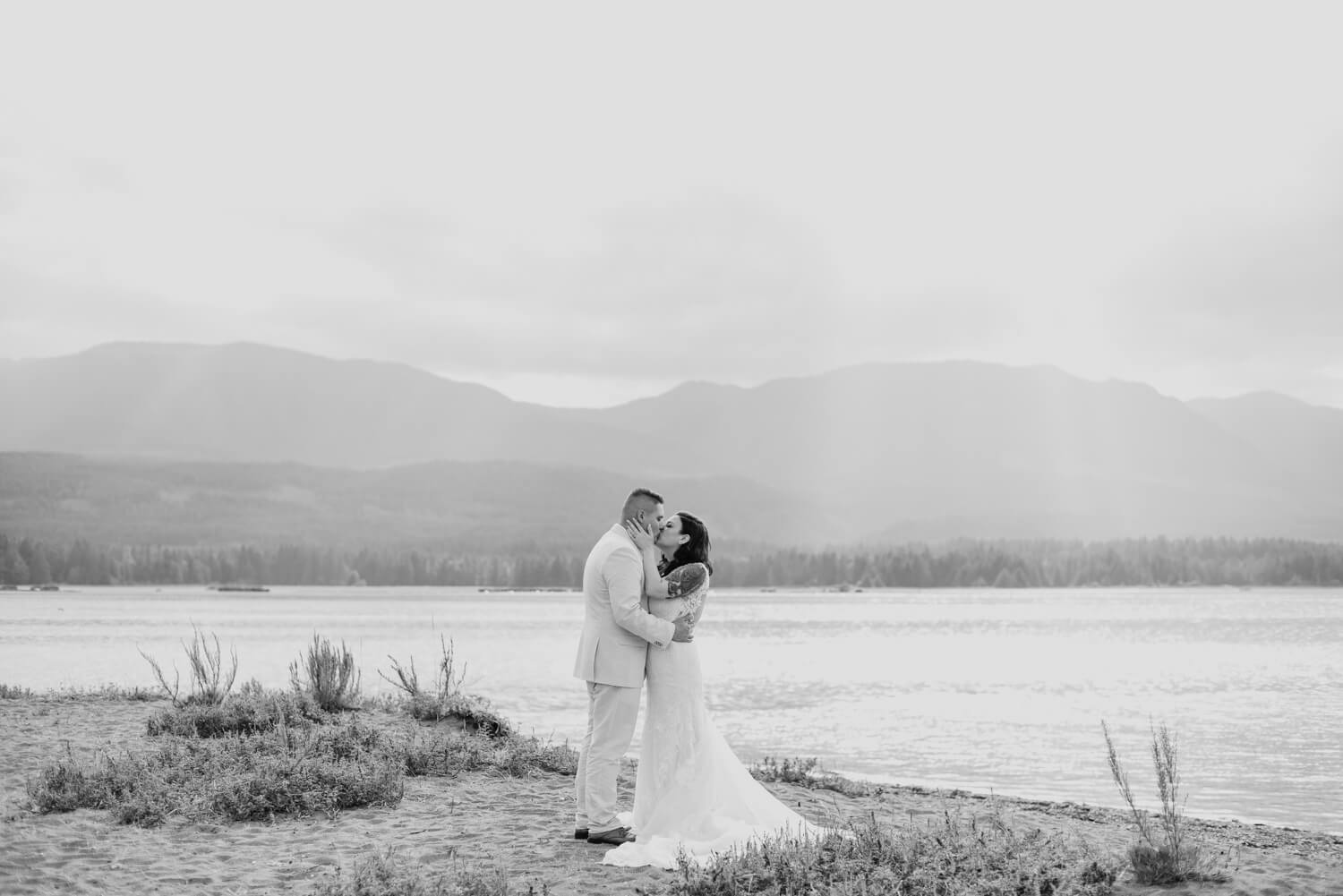 An intimate celebration in Deep Bay, British Columbia
In August of 2021, Katelyn and Remy travelled halfway across Canada to Deep Bay, British Columbia for their Vancouver Island elopement. 
Their elopement took place at The Beach House at Deep Bay. The Beach House is a gorgeous rental located right on the water, between the Comox Valley and Qualicum Beach. Brian from Young Hip and Married officiated, which made for a fun and relaxed intimate ceremony. 
Their guest of honour was Remy's son, who played an important role on this special day. He got to proudly stand up with his Dad during the elopement ceremony as the Best Man/ring bearer. I love that you can see how proud and excited he is in these photos!
Katelyn and Remy have such a special connection and it was so easy posing them for their portraits after the ceremony. They were so stoked but also relaxed – one of the benefits of an intimate elopement rather than a big wedding. After the ceremony, we wandered around the beach near the guesthouse and took in the magic lighting over the mountains. On Vancouver Island, even the cloudiest days are stunning. After an impromptu first dance as husband and wife on the beach, we walked back to the house so they could get ready for dinner.
I couldn't stop smiling on my drive back to Nanaimo – it was so much fun working with these three! It was an honour capturing this wedding day and I'm so excited to share a portion of this gallery.
Planning to elope on Vancouver Island?
Thanks for checking out this intimate Vancouver Island elopement. If you're planning something similar, I'd love to hear from you! You can get in touch using the contact form below.
Thanks for checking out this blog post! If you're interested in booking me for your wedding, elopement, or a session, send me a message here. I will most likely do a happy dance when I receive your inquiry!