Baby Roman's In-home Newborn Photos
Get ready: if you happen to have even an ounce of baby fever, these in-home newborn photos are going to make it so much worse!
Back in 2018, I had the honour of photographing the wedding of Abbey and Matt in Ontario. They are both so kind and fun to work with. When Abbey messaged me in 2021 to say they had a baby on the way, I was so excited for them! I'm so glad we could make this newborn session happen while I was on a trip home. (If you don't know, I'm originally from Ontario, but I now live in Nanaimo, British Columbia. I still love getting to work with my Ontario clients on visits home!)
Why I love in-home newborn sessions
We did Roman's newborn session in their home. This is always my go-to location recommendation for newborn photos for a few reasons.
First of all, I don't want you to have to make a big stressful trip out of the house when you've got a new baby. At home, you (and your little babe) can relax and be comfortable.
Also, your pets can make a no-pressure appearance for some of the photos as well. During Roman's newborn photos, Millie the pup never left his side. She is already a pro big sister and I loved that we could get so many natural photos with her as well.
Lastly, I love capturing details like the nursery, which will change so fast into a big kid room. I want you to be able to look back at these photos for decades to come and remember those first few sleep-deprived but blissful weeks of parenthood.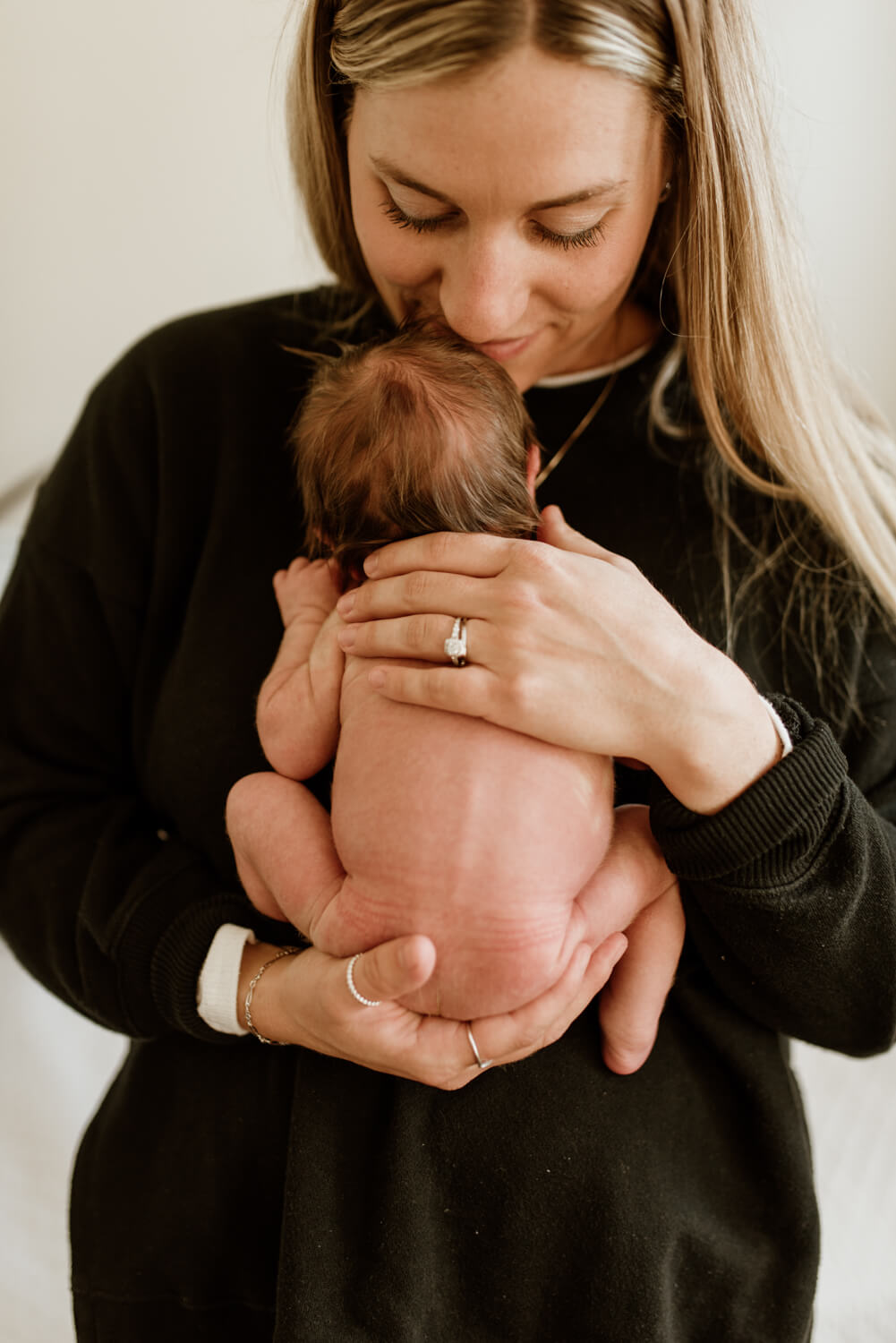 Thank you for taking the time to look through this session. If you are interested in booking me for some in-home newborn photos, I would love to hear from you using the contact form below! 
Thanks for checking out this blog post! If you're interested in booking me for your wedding, elopement, or a session, send me a message here. I will most likely do a happy dance when I receive your inquiry!