Sydney and Tyler's Backyard Coombs Wedding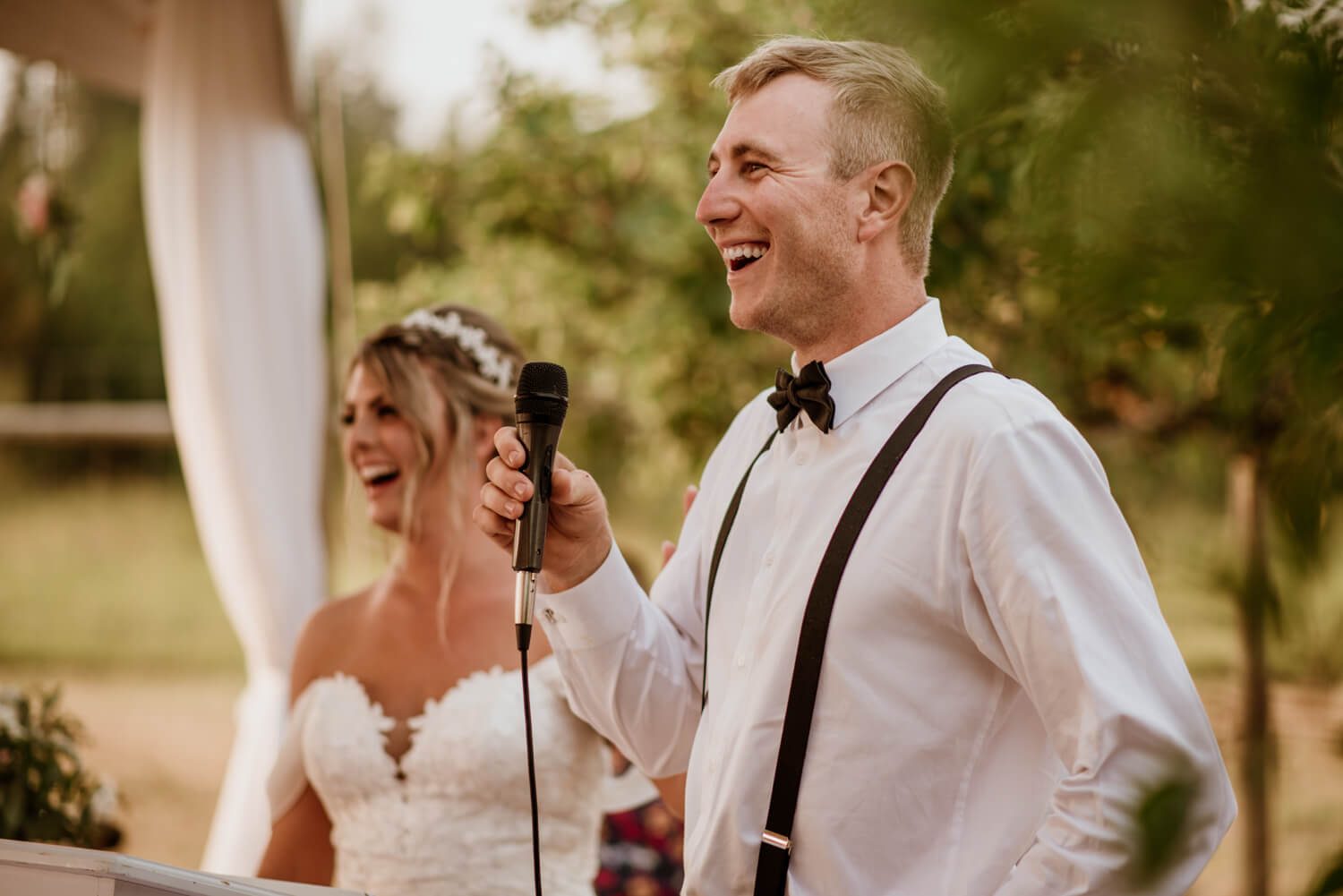 It's been over six months since Tyler and Sydney's Coombs backyard wedding day and I'm still using every excuse to share their photos. These two planned such a fun backyard wedding day (and it helps when that backyard happens to be on a gorgeous countryside property).
First, we kicked off the day with an emotional ceremony at a family friend's farm near Coombs. Sydney and Tyler are all about their sweet pup, Meeka. She joined in their engagement photos so of course she got to play a big role in the actual wedding day! Meeka walked down the aisle and joined us for some portraits afterwards. I'm pretty sure she thought this day was all about her and was loving the attention! 
After the ceremony, we went to Rathtrevor Beach in Parksville for the wedding party and newlywed portraits. I love using Rathtrevor Beach for wedding photos because there are so many gorgeous backdrops; there's bound to be a spot with amazing lighting at any time of the day. 
After portraits, we ended the day with a backyard reception in Coombs at the home of the groom's parents. Of course, I had to sneak the bride and groom out for some golden hour photos to take advantage of the incredible sunset light. Not to mention, it's an opportunity for the newlyweds to take a breather and soak in the feeling of "we did it!"
After sunset, I left as the party was getting started but knowing this group I'm sure they had a blast!
Thanks for checking out this blog post! If you're interested in booking me for your wedding, elopement, or a session, send me a message here. I will most likely do a happy dance when I receive your inquiry!